The Terroir

The estate winery "Weingut Karlsmühle" is situated in Mertesdorf/Lorenzhof directly at the river Ruwer – a small tributary to the river Mosel, with a unique microclimate. The bracing climate of the narrow Ruwer valley is characterized by hot days and cool to cold nights. The hills near the river bed have an altitude of up to 700 meters, emitting cold air at night.

The Lorenzhöfer vineyards are held by us in exclusive possession of property. They are the steepest in the whole Ruwer valley, and the soil is characterized by clay slate with quartzite layers and a thin upper floor layer above the rocks.
terroir


Here some data: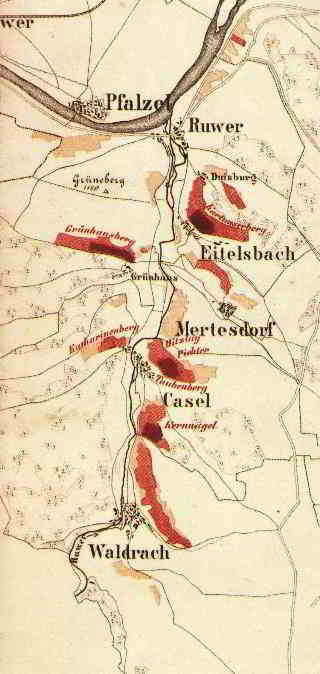 Area: 12 Hektar
Yearly production: 70000 bottles
best vineyards: Lorenzhöfer Felslay und Mäuerchen (exclusive possession), Kaseler Nies'chen, - Kernagel
Ground: Tonschiefer
types of grapes: 90% Riesling, 3% Spätburgunder, je 2% Müller-Thurgau, Weißburgunder und Dornfelder, 1% Elbling
The unique terroir of our vineyards is fully reflected in each of our wines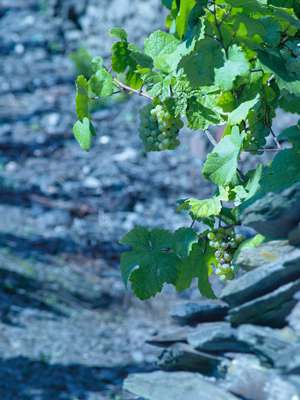 In our vineyards there are - for the most part - old, deep-rooted Riesling wines, which are in an ever-lasting "struggle for survival" with nature every year, finding their vital water reserve deep down in the rocky subsoil. Under such "stressful" life conditions, the typical classical Riesling wine delivers its highest assimilation performance, its mineral material and nutrient input from our extraordinary slate formations.